Posted by Office on September 20th, 2015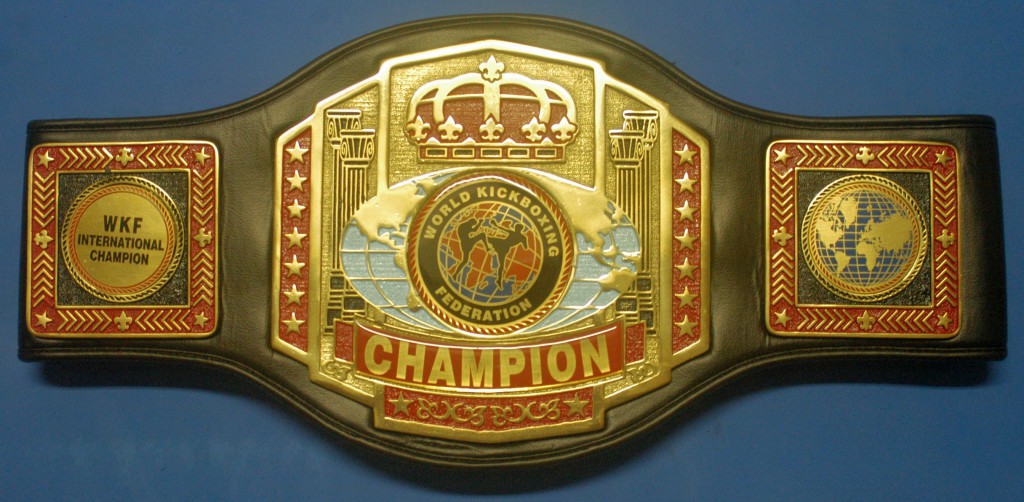 WKF head office present our new heavy Champion belt. This is the second highest professional title after national pro Champion. Perfect for a pro title fight between Champions of neighbouring countries.
Many fighters, managers and promoters like our new belt, for more information about this International title send just your request, please.